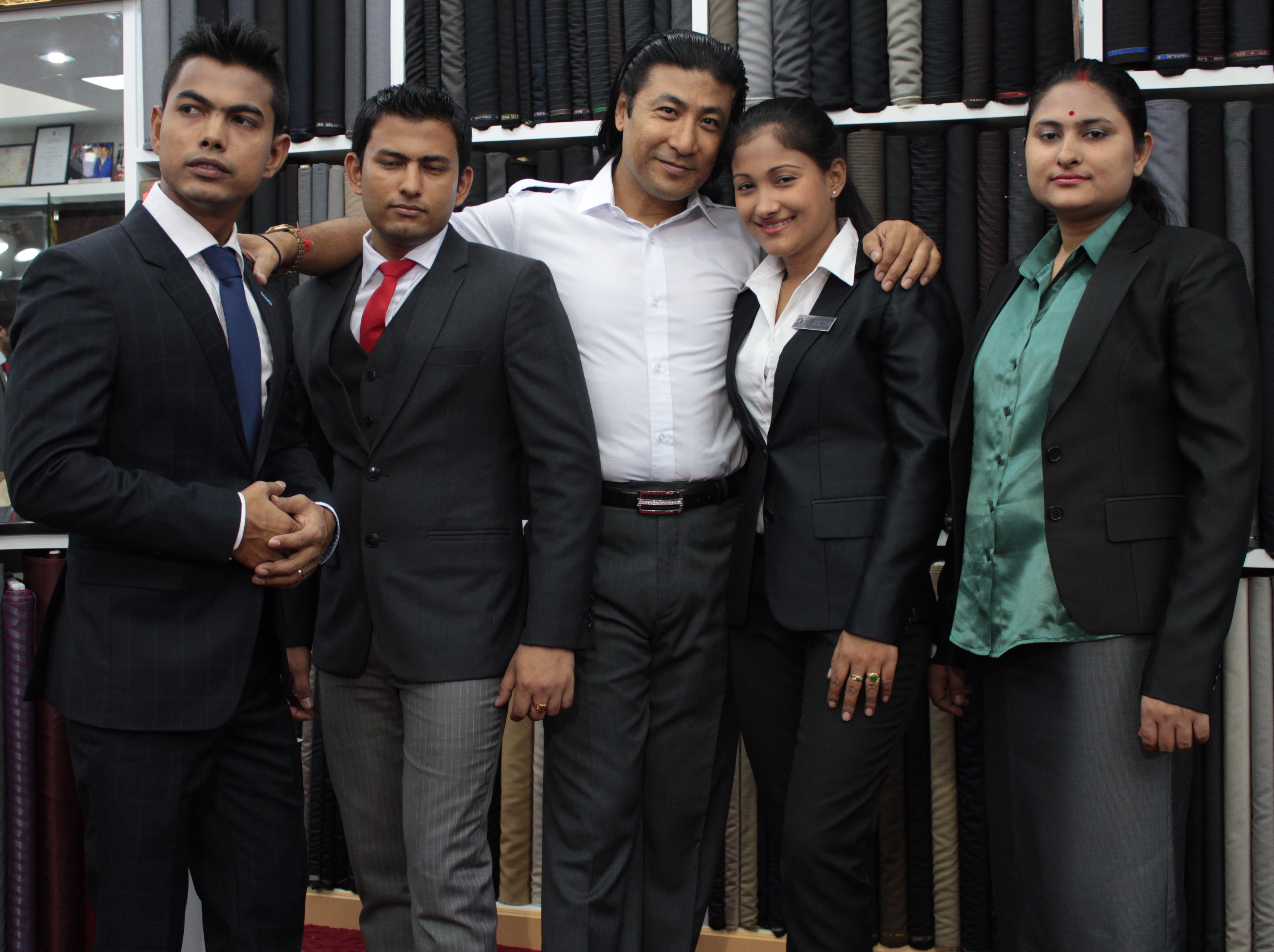 The first Overseas Tailor showroom was opened in Aug' 1999 in Bangkok, Thailand. Since then, the enterprise has grown to three showrooms, a garments factory, and an extensive online business. Over the past 19 years, repeat customers from all over the world have been enjoying the quality workmanship that they have come to expect from Overseas Tailor.
The director of Overseas Tailor, Mr. Raj Karmacharya (Karma) has worked his whole life in the tailoring business. Living in Bangkok Thailand, the Nepal born businessman has traveled across the globe networking with other professionals, keeping up with the latest trends, and meeting with clients.
In the past, Karma has traveled to India, Saudi Arabia, Bangladesh, UAE, Russia, Finland, Sweden, Denmark, Germany, Italy, France, Belgium, Cambodia, New Zealand, Taiwan, Hong Kong, Korea, Canada, Australia, USA and Singapore for conferences and to meet with new clients for measurements. If you are interested in meeting with Karma on one of his business trips, please send him an email.
Thank you for taking the time to visit Overseas Tailor. Karma and the rest of the staffs at Overseas Tailor wish you all the best and hope to hear from you soon.
our location is one of the most famous tourist attractive area
After visiting one of our shops, you might be interested in visiting one of the nearby attractions. Here are a few of our suggestions:
Khaosan road, one of the most famous places in Thailand – a 2 minute walk.
"Wat Bawon", the famous Buddhist temple – a short walk.
Grand Palace "Wat Phra Kyao", Bangkok's main attraction – 5 minutes drive.
Mahboonkrong "MBK", Bangkok's largest shopping mall – 15 minutes drive.
1st Branch - khaosan
Overseas Tailor
2nd Branch - Inside MBK Shopping Mall
MBK Tailor
Visit Us in Khaosan
111/1-3 Tani Road,
(Inside Thai Cozy House)
Talat Yot, Phra Nakhon,
Bangkok 10200, Thailand
Visit Us in MBK Center
Room IC-36/17,
First Floor, MBK Center,
Phayathai Road, Pathumwan,
Bangkok 10330, Thailand